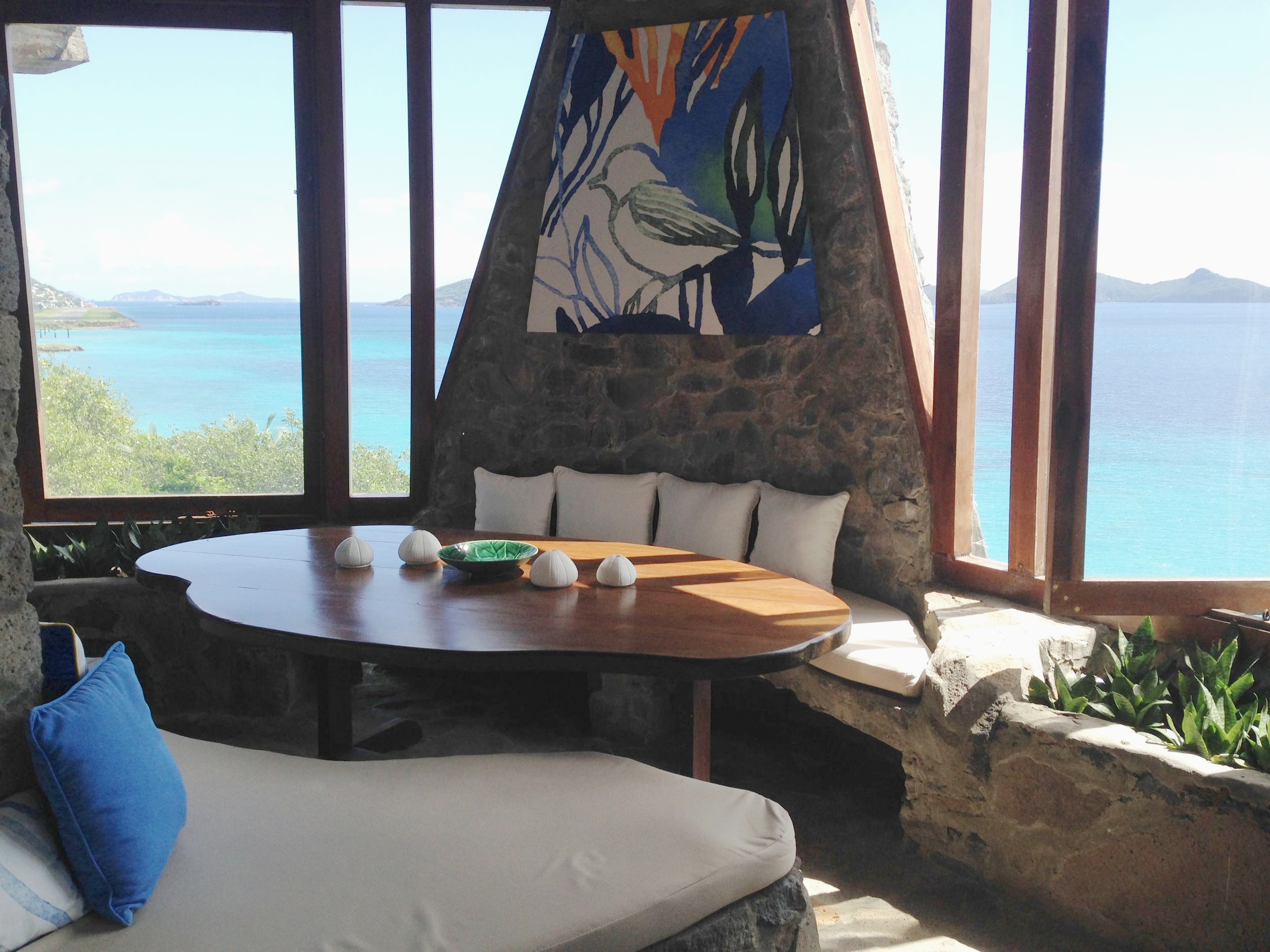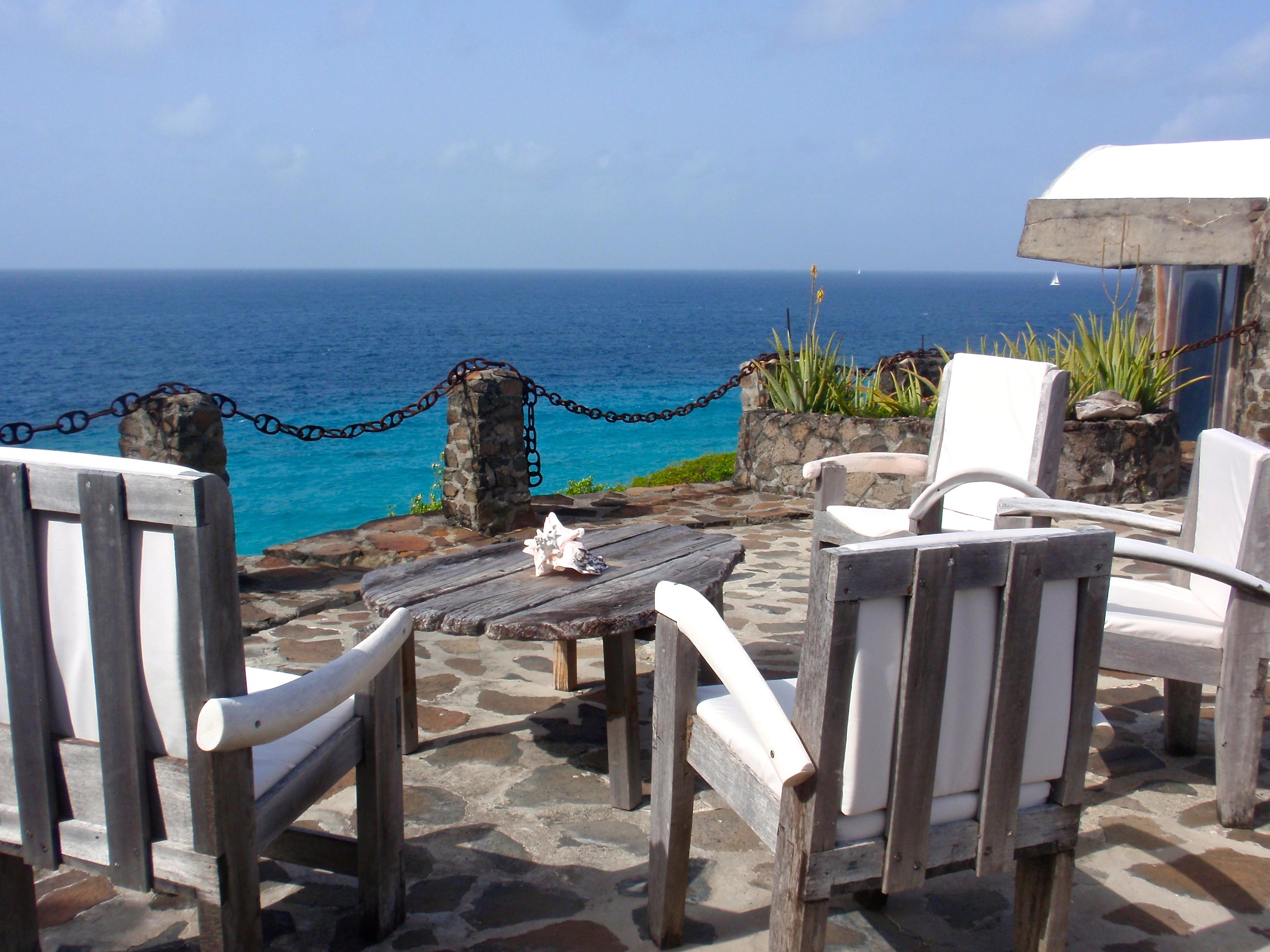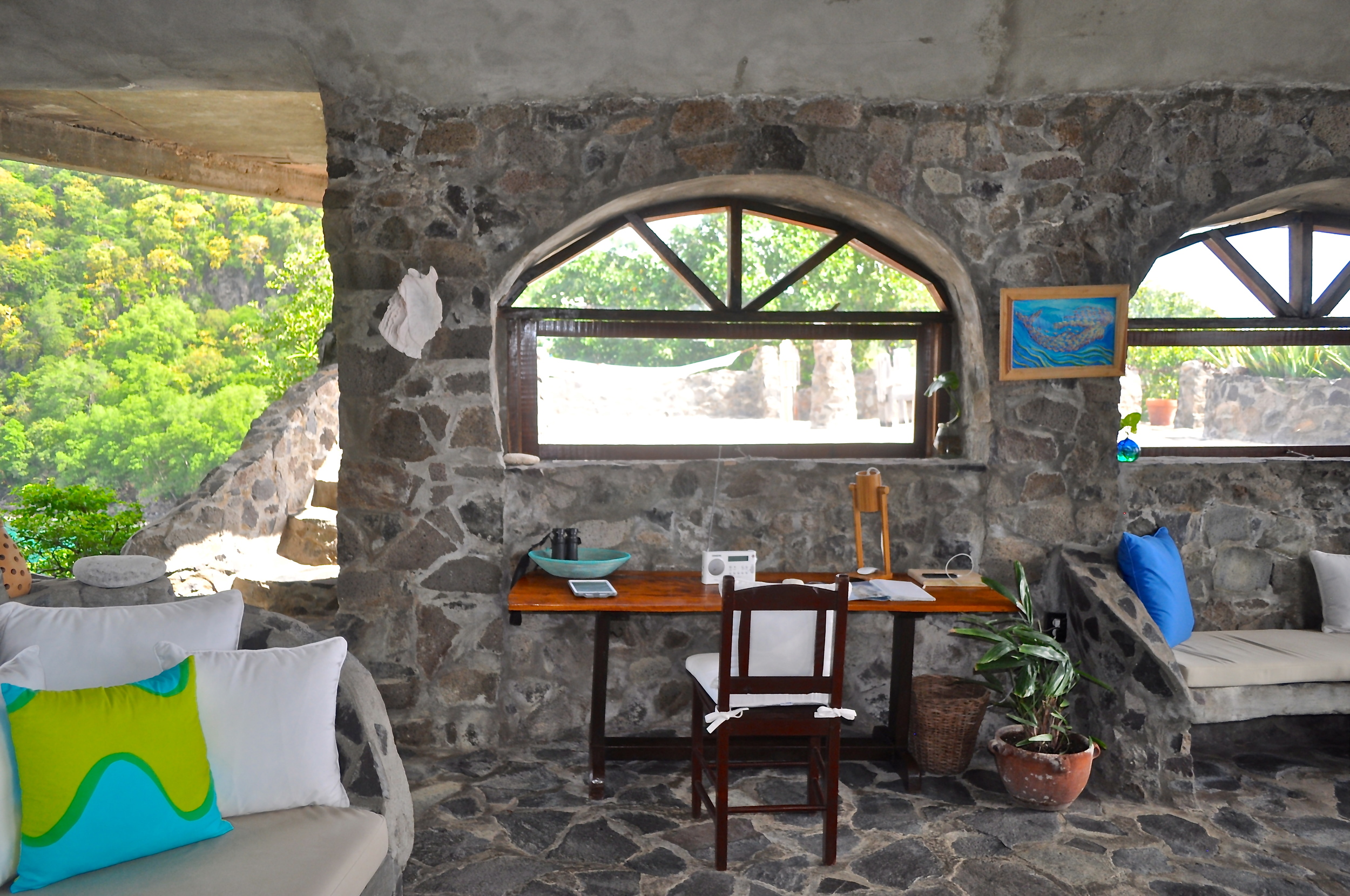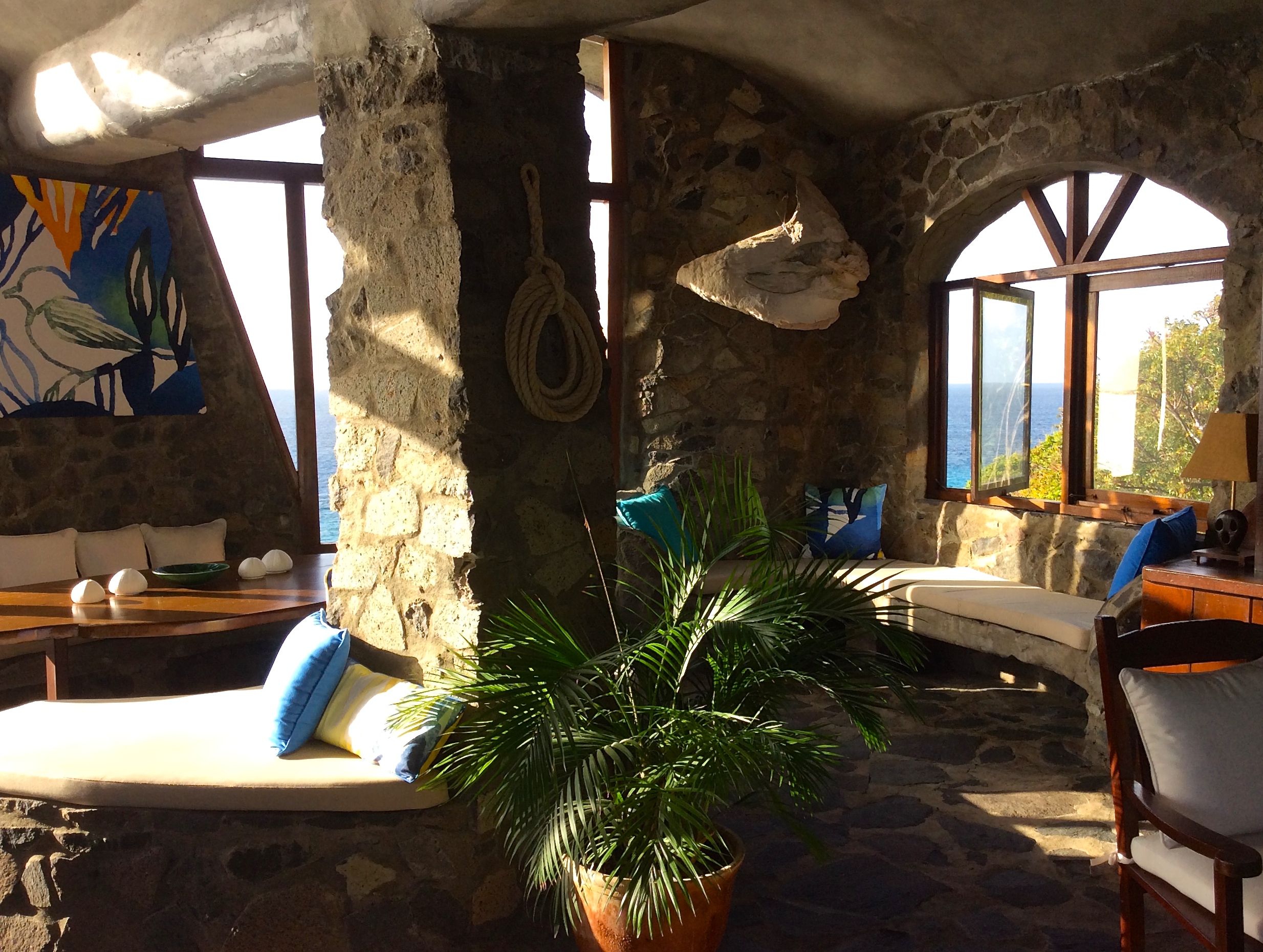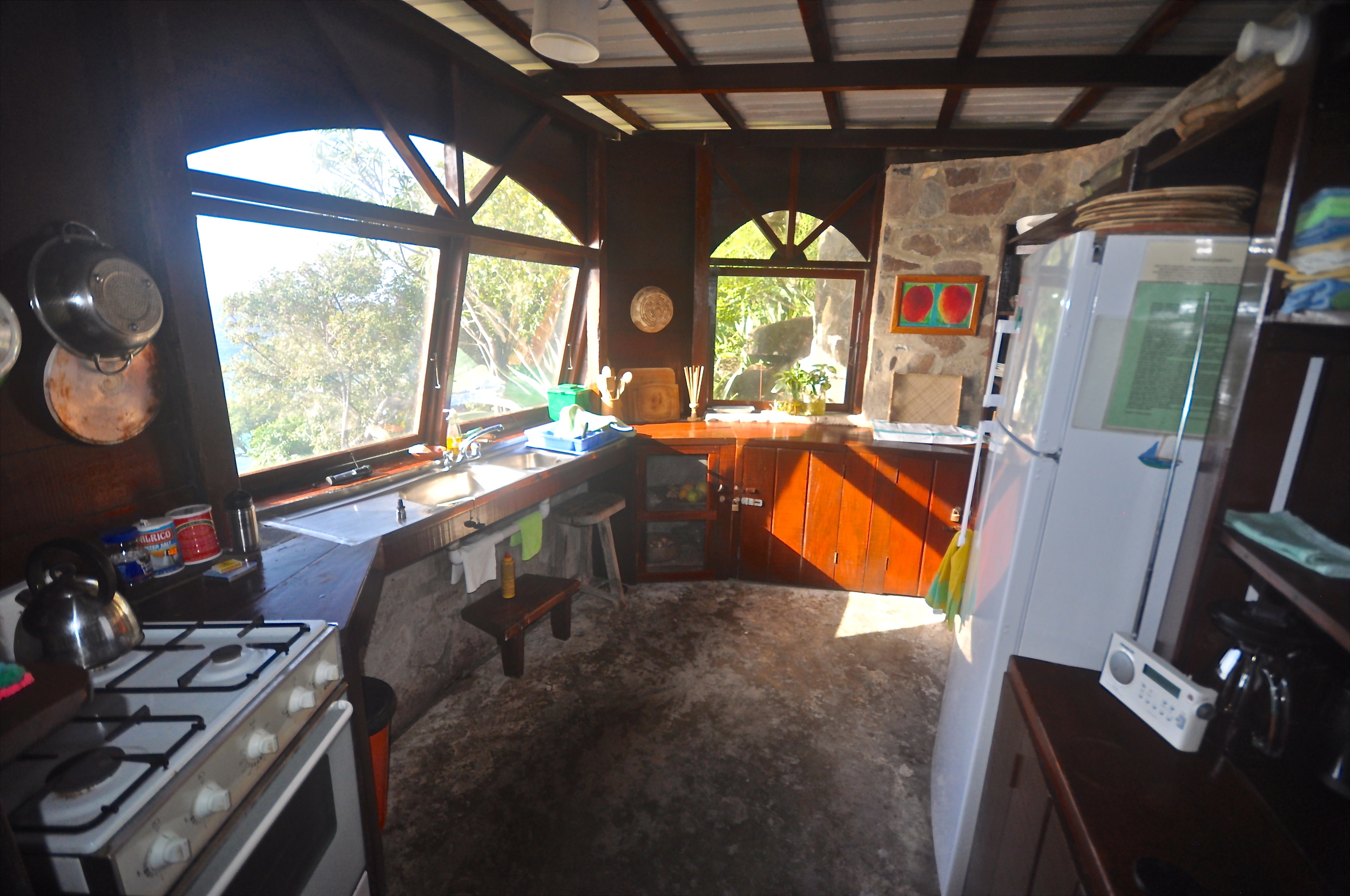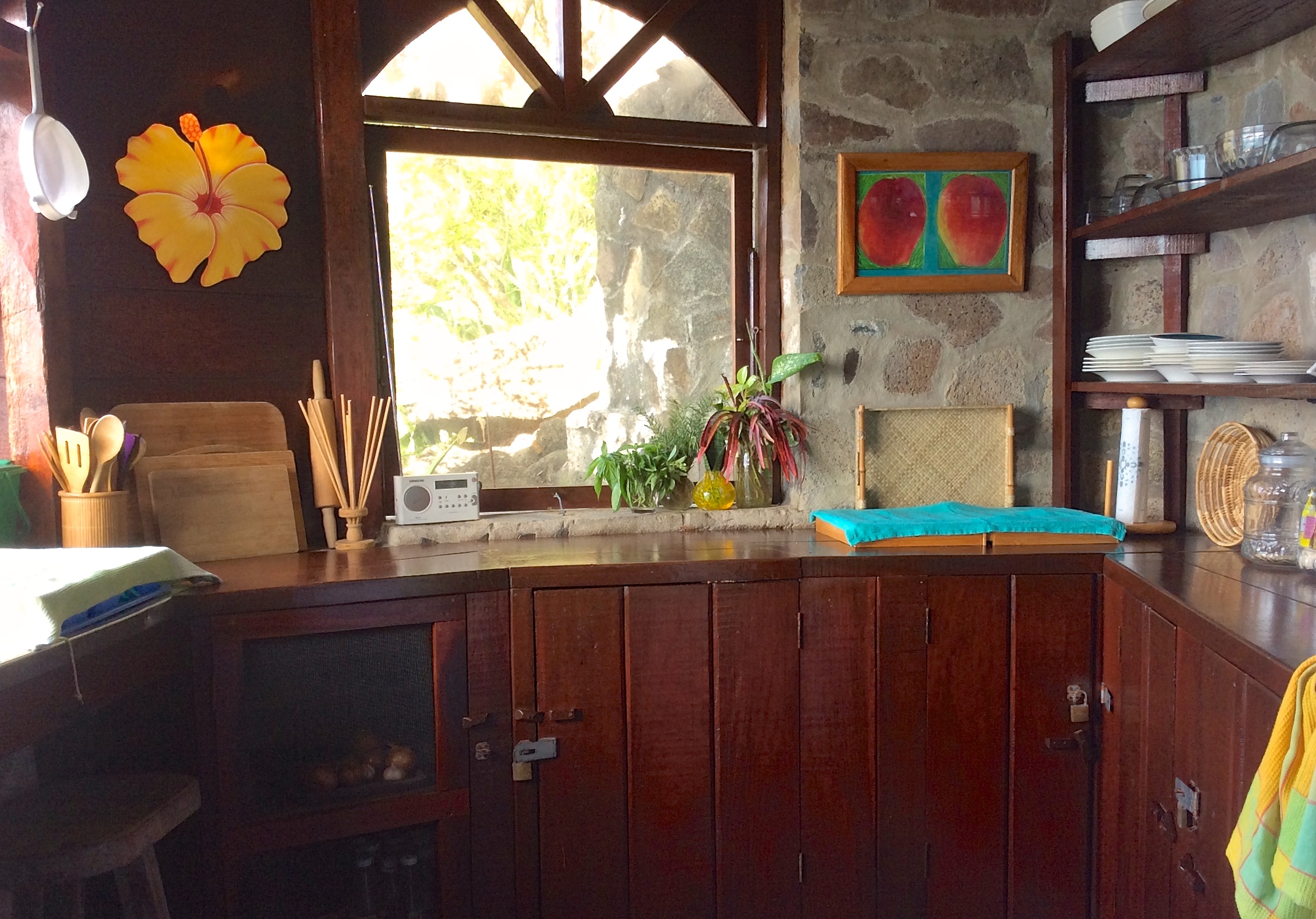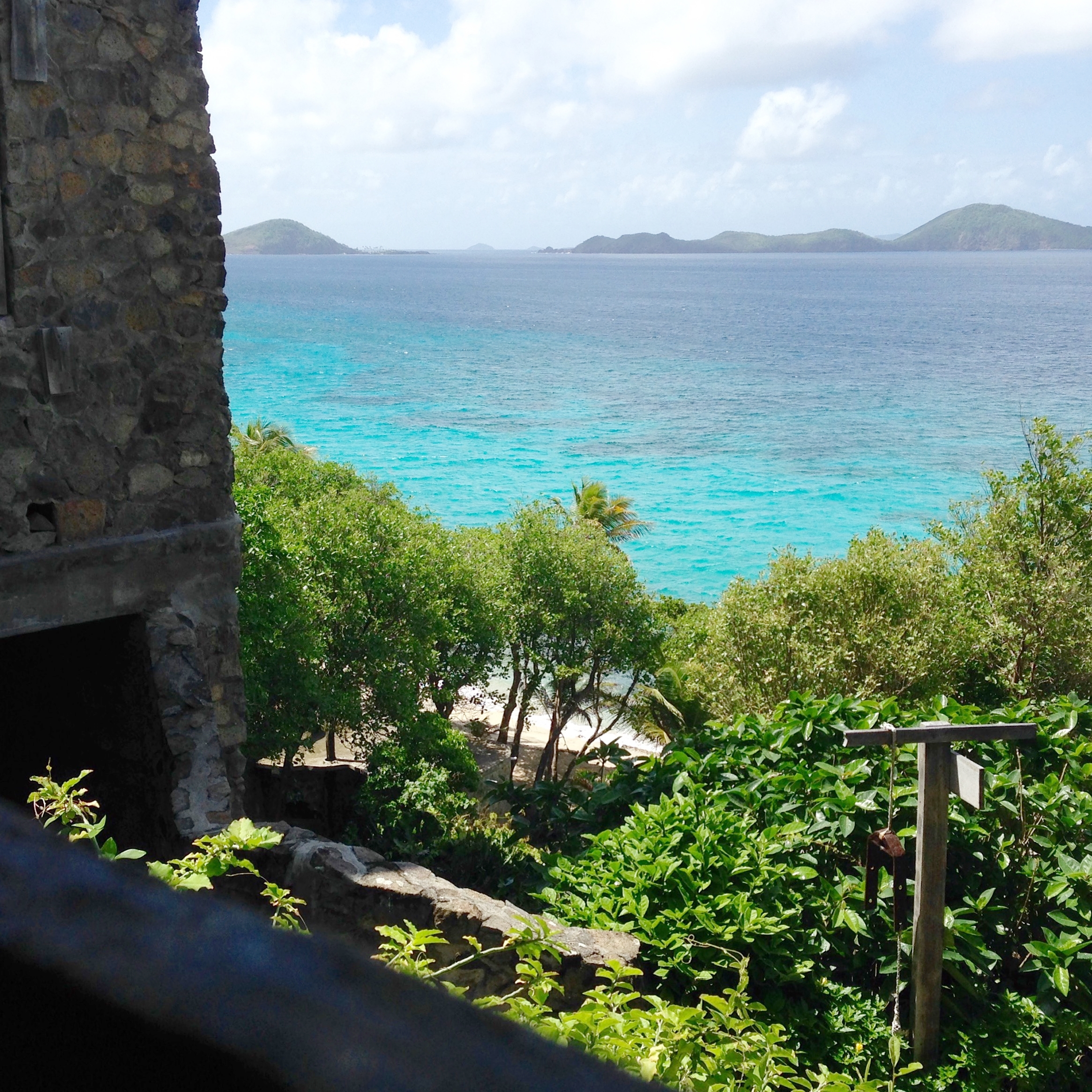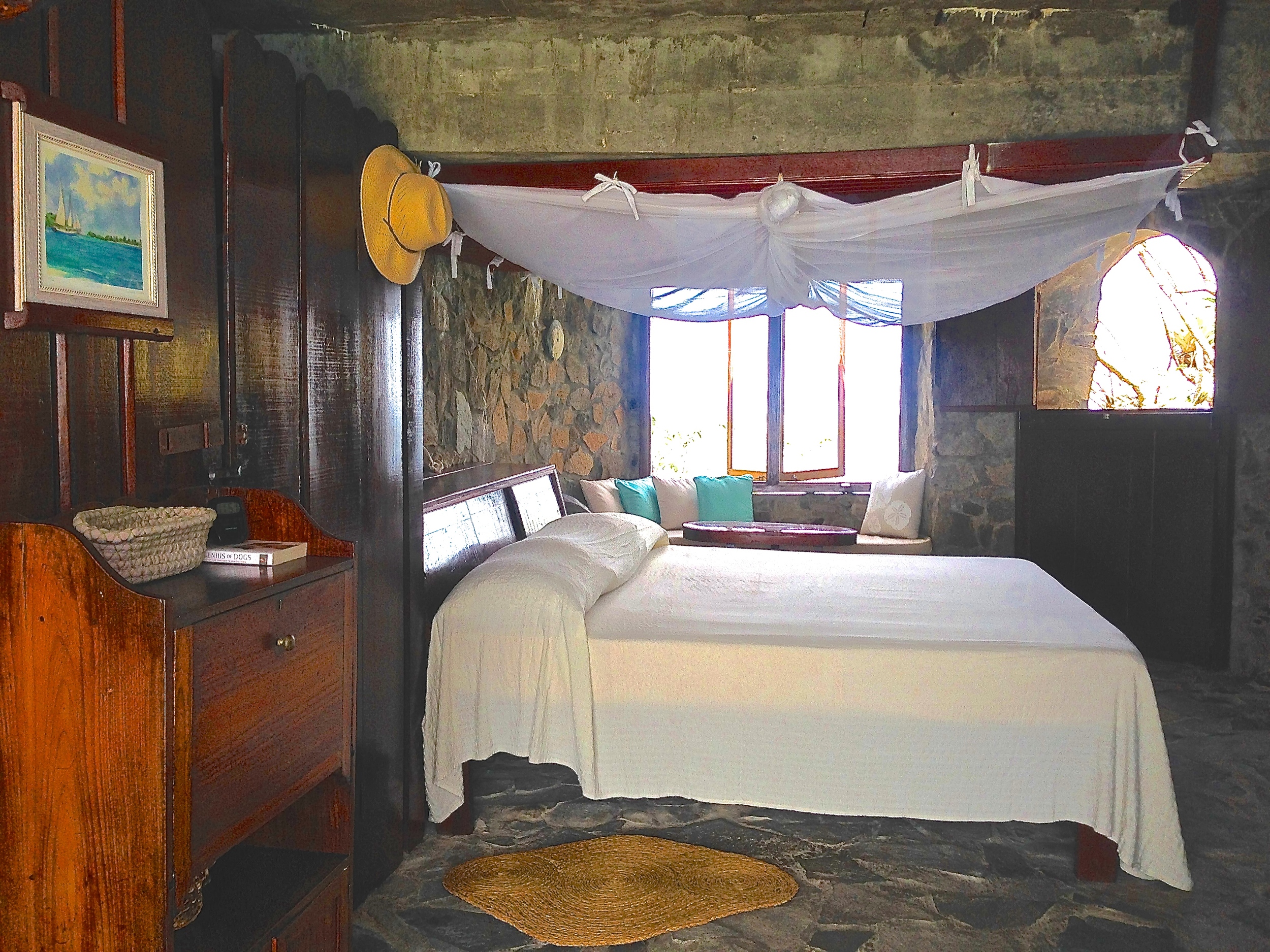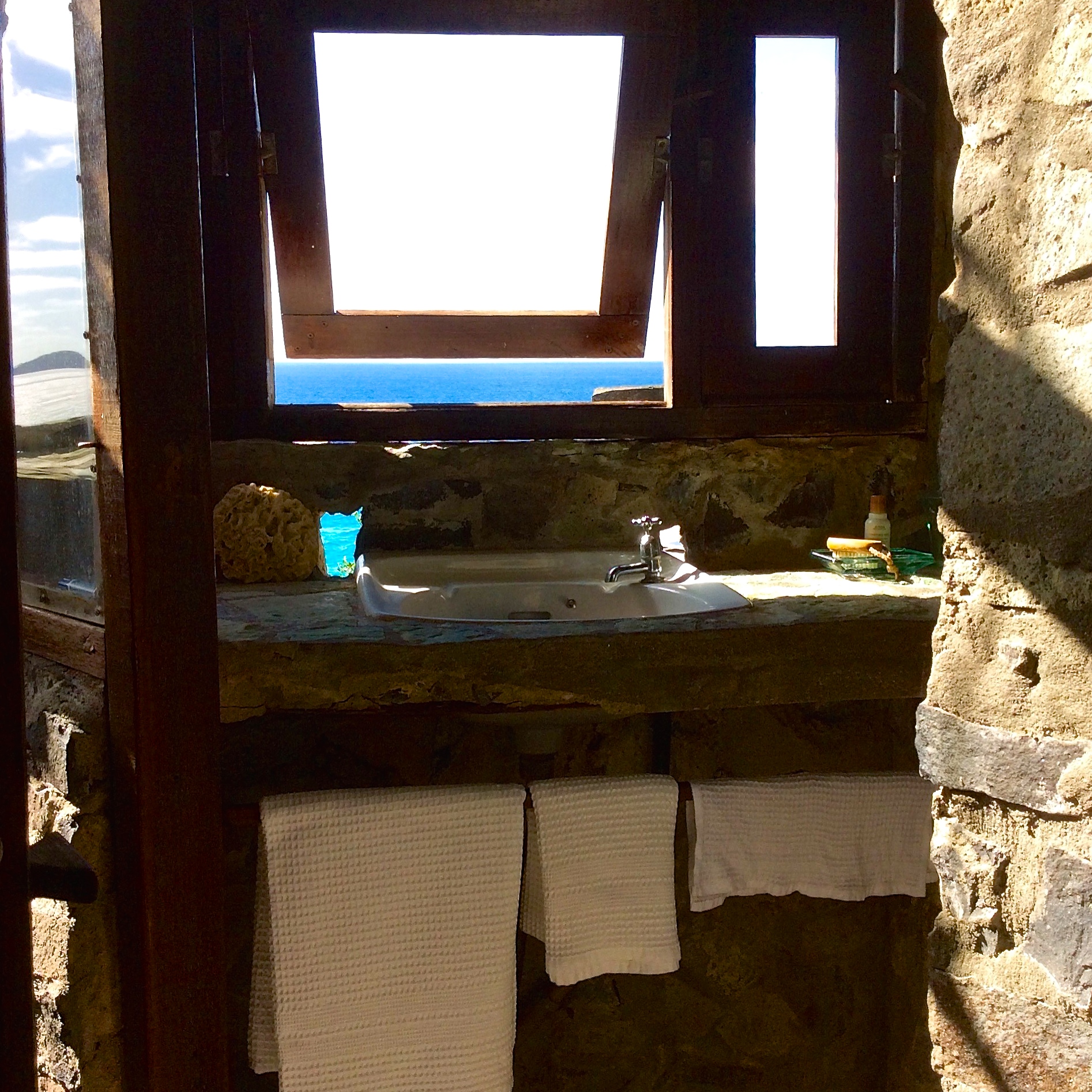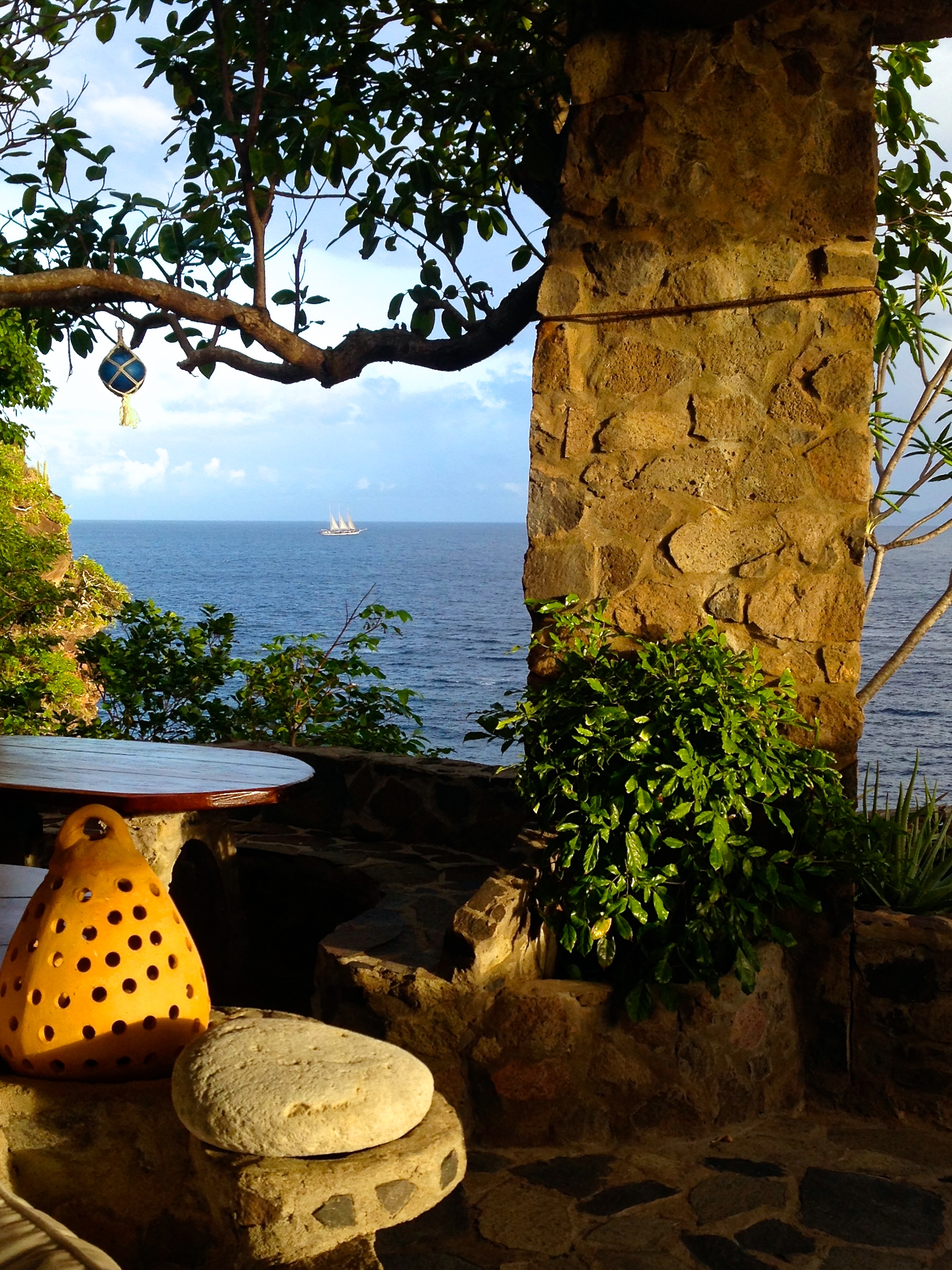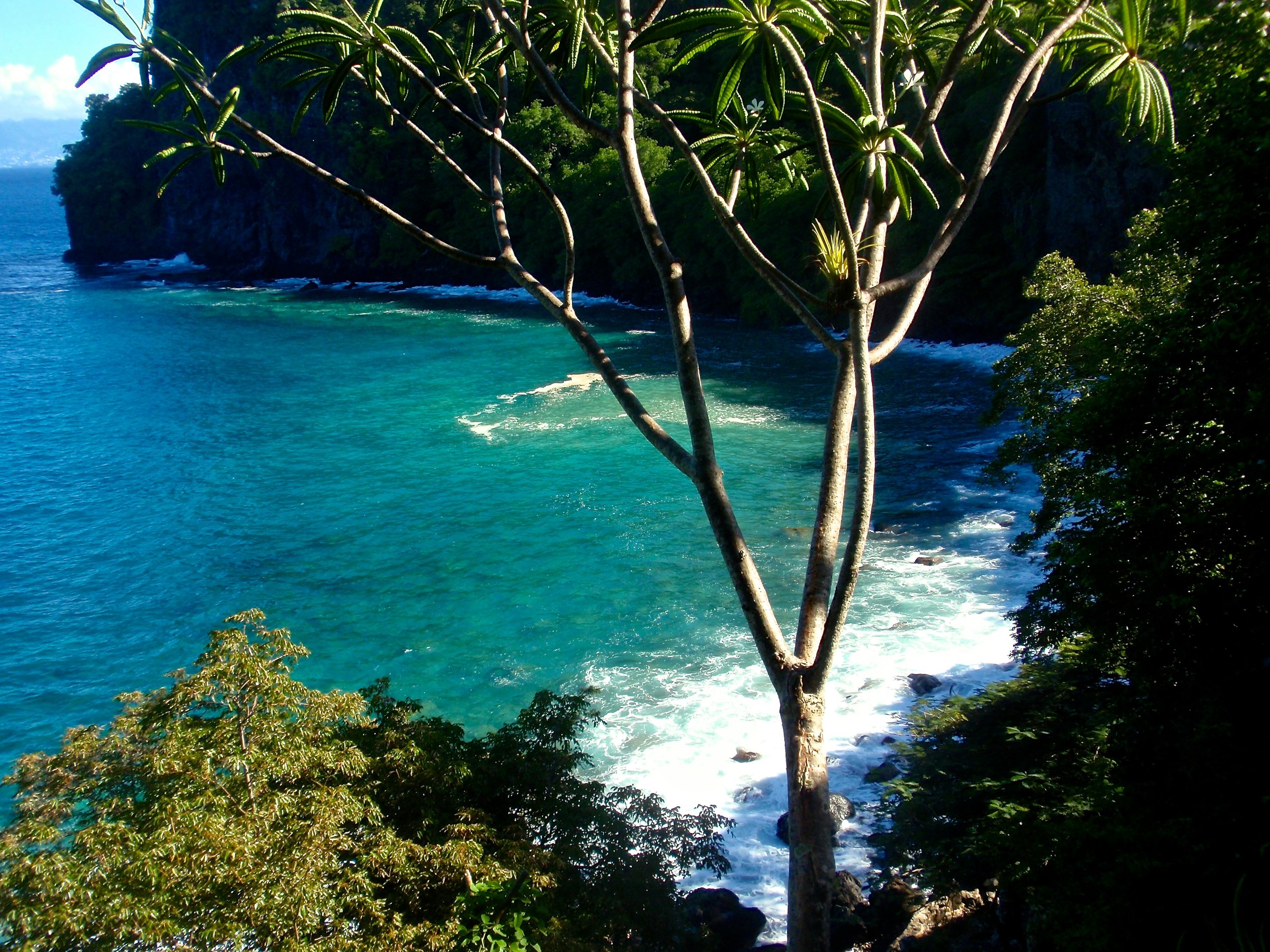 The Agnew-Hall House overlooks the enormous Moonhole rock arch, the coral reefs of the Lower Bight to the north and the many islands of the Grenadines to the south.
The Lower Bight is a great spot for snorkeling and diving. The private Moonhole sand beach is only steps below. There's always a breeze on the upper deck as well as in the main room and bedrooms.
The main living room contains a bar, indoor dining area, large windows, a writing desk, and comfortable seating areas.
An outdoor dining table overlooks the coral reefs in the turquoise water below. A built-in barbecue grill sits under a covered deck.
Each of the three bedrooms has a separate bathroom. The upstairs master bedroom has a king bed and the adjacent bedroom has a queen bed. The newly-renovated third bedroom downstairs has a king bed. This house can accommodate six guests..
The fully-equipped kitchen contains a stove, oven, an electric blender and an electric refrigerator/freezer.
Sounds of the sea surround – from the surge in the bight on the Caribbean side and the waves lapping on the beach on the Atlantic side. The deck affords panoramic views of St. Vincent to the north and Baliceaux, Battowia, Petit Nevis, Isle a Quatre, Mustique, Canouan, Union and Pigeon Island to the east and south.
Frigate birds sail overhead every morning and afternoon. Seine boats and dive boats anchor in the bight. Passing yachts, fishing boats, dive boats and ferries are the only "traffic" one sees.
Agnew Hall is adorned with whalebone sculptures, handmade furniture made with whalebones and Guyana "green heart" and a bright array of Caribbean colors.
Rental Rates:
July-October - US$1,600 per week for two persons, plus US$25 per person per day for each additional guest above two persons.
November-June - US$1,850 per week for two persons, plus US$28 per person per day for each additional guest above two persons.
The rent includes the services of a cook/housekeeper 6 days per week. Charges for food and beverages are extra and are charged at the end of your stay.